<!- sidebar-file='/sites/www.rmadoctors.net/web/rma/_zumu_sidebar.html' -->

Patient Survey

#RMACARES Patient Experience Survey 2019-2020

Office Hours

Office Hours

Please Note Our New Hours
Now Seeing BOTH Scheduled Appointments and Walk-Ins:
Day

Mon
Tue
Wed
Thu
Fri
Sat

Regular

8am - 5pm
8am - 7pm
8am - 7pm
8am - 7pm
8am - 5pm
9am - 12pm
Latest News
RMA NEWSLETTER, NOV 2018 (pdf)
---
FLU SHOTS ARE AVAILABLE! PLEASE CALL 732-741-3600 FOR FLU CLINIC HOURS OR REQUEST AN APPOINTMENT ON YOUR PATIENT PORTAL!
We have pneumonia - Prevnar13 shots available now! Call and schedule your appointment.
---
Our Patient Portal is now being used for questions, referral requests, and prescription refills. Please click above for more information and learn how to sign up.
Current Advice on COVID-19 (the novel Corona Virus)
If you suspect that you have been exposed or might have COVID-19 it is best that you seek advice from your physician via phone or through our portal.
More...
---
Our multi-specialty group combines state-of-the-art technology with good "old fashioned medicine." Our board certified internal medicine practitioners follow you through all phases of care: preventative medicine and routine care, disease management, hospital care, rehabilitation and long term care. Our specialists are board certified in cardiology, gastroenterology, and sleep medicine. We are a patient focused practice who will be with you every step of the way. Your well being is our mission.
Why Do I Need an Advanced Directive?
An Advanced Directive is the best way to ensure your health care wishes are honored! Do you have one? Meghan Kasel, APN, one of our nurse practitioners, has experience in helping patients complete these essential documents. Click below for more information!
Congratulations
Nurse Practitioner Meghan Kasel,
who is a Certified Tobacco Treatment Counsler.
DAVID I. DROUT, MD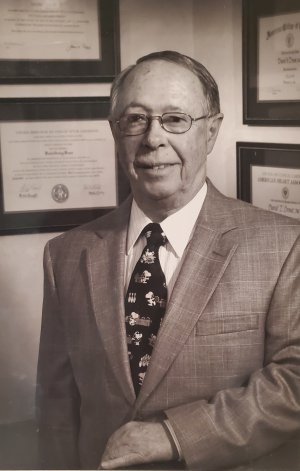 RIVERVIEW MEDICAL ASSOCIATES, PA
It is with great sadness we notify everyone that Dr. David I. Drout passed away on January 19, 2020.We were fortunate to have worked with him. He was a brilliant physician, and his compassion and dedication to his patients were the hallmark of his success.
He led Riverview Medical Associates since its inception and was an inspiration to his employees and fellow physicians.
We will honor his memory by continuing his mission.
RMA Cares
Riverview Medical Associates has a mission – not only to keep our patients healthy, but to reach out to our community.
We raise funds and increase awareness about cancer, mental health and disaster relief.
Click here for more information!
---
I you're a veteran, friend, or family member in need of help, please visit:




or the PTSD website



Riverview Medical Associates, P.A.
4 Hartford Drive, Suite 1, Tinton Falls, NJ 07701
732-741-3600 Phone 732-741-3603 Fax
Privacy Policy