<!- box:side1 -->

Our Providers

Joseph G. Boak, Jr. MD

Kalyani I. Gardilla, MD

Thaddeus J. Grabowy, MD

Stephen S. Jurewicz, MD

Brian O'Reilly, NP-C

Mung (Susie) Lo, APN

Meghan Kasel, APN

Kristen Reformato, ANP



Meghan Kasel, APN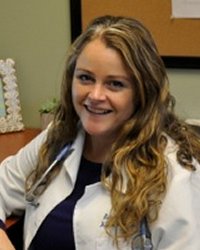 Meghan Kasel, APN, is an AANC board certified in both adult and geriatric medicine. She received her Masters of Science in Nursing from Monmouth University, where she graduated cum laude.
She received her Bachelor of Science in Nursing from Villanova University, where she graduated summa cum laude. She also has a Bachelor of Science in Biology from Providence College.
She has experience working across the continuum of care in health care. She has worked as a staff nurse on a medical-surgical floor at Monmouth Medical Center and as a care manager of the sub-acute floor at Meridian Nursing and Rehabilitation in Brick.
She also has experience working in palliative care, where she saw patients who were hospitalized, in rehabs or nursing facilities and in patient's homes.
Congratulations to our Nurse Practitioner, Meghan Kasel who is a certified Tobacco Treatment Counselor.

Riverview Medical Associates, P.A.
4 Hartford Drive, Suite 1, Tinton Falls, NJ 07701
732-741-3600 Phone 732-741-3603 Fax
Privacy Policy